BE SAFE
&
GOOD SHOOTING!!!


If You can HIT a Ghost....You can HIT anything!!!
Ghost Targets are as affordable as they are fun


New

Sample Bag ....$18.99
3/4" package ........$18.99
1" package......$18.99

Shipping $8.00 1-9 bags
10 bags or more SHIP FREE!


Proudly Made in Texas!
Copyright © 2019. All rights reserved. Reproduction strictly prohibited.


All Ghost Targets are
Bio-Degradable Non-Flammable
Non-Toxic
Safe for shooters of all ages
NOT FOR HUMAN CONSUMPTION
OUTDOOR USE ONLY

1" x 3/4" GhostTargets
holders and hangers included info


10 Bags or more SHIP FREE!
*NEW*
Sample Bag
​with both sizes
included info
3/4" x 5/8" GhostTargets
holders and hangers included info


ULTIMATE TARGET SYSTEM EXTREME SERIES
EACH SYSTEM COMES WITH​
4 - 3N1 AR400 STEEL TARGETS​
1-4" 3n1 ​with 1' hole 1-4" round plate
​1-3" 3n1 with 3/4" hole 1-3" round plate
​1-2" 3n1 with 1/2" hole 1-2" round plate
1​-1.5" 3n1 with 1/4" hole 1-1.5" round plate
all the chains,
connectors to hang the targets, plus the pvc spacers
2- Target Stand connectors
2- Bags of GhostTargets (40 1" & 60 ​​
​ 3/4")
Roll of tape​
$349.99​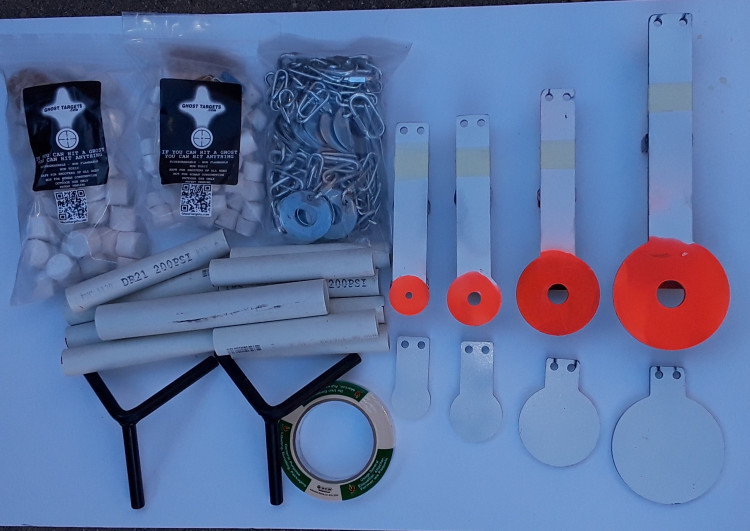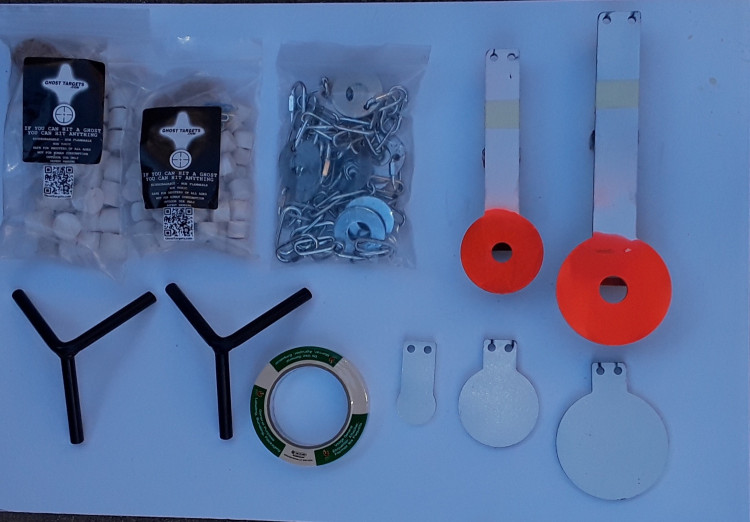 Ultimate Targets System
​EACH SYSTEM COMES WITH​
4 - 3N1 AR400 STEEL TARGETS​
1-4" 3n1 ​with 1' hole 1-4" round plate
​1-3" 3n1 with 3/4" hole 1-3" round plate
​all the chains and connectors to hang the targets, plus the pvc spacers
2- Target Stand connectors
2- Bags of GhostTargets (40 1" & 60 ​​​ 3/4")
Roll of tape​
$249.99​