BE SAFE
&
GOOD SHOOTING!!!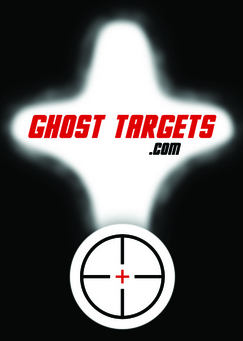 If You can HIT a Ghost....You can HIT anything!!!
Copyright © 2013. All rights reserved. Reproduction strictly prohibited.


AR400 Steel targets are rated for .22lr or any .22 rimfire ammo with a velocity of 1800fps or less.
​
Our steel targets are laser cut for precision and consistency.
​
Each Steel target comes painted to help control and minimize​​ rust.
​
ALWAYS MAINTAIN SAFE DISTANCE FROM TARGET WHEN SHOOTING!​

ALWAYS PRACTICE GUN SAFETY!​​
The
round steel plates come 4 sizes.
4" 3" 2" 1.5"​
Picture shows a front and back view​
Double click here to edit this text.
The 3n1 targets come in 4 sizes and have a PVC tube behind the handle for the GhostTargets to load. Sizes are:
4" with a 1" hole
3" with a 3/4" hole
2" with a 1/2" hole
1.5" with a 1/4" hole​​​​
The 4" takes a 1" GhostTarget all the others a 3/4" GhostTarget.

Picture shows front and back view.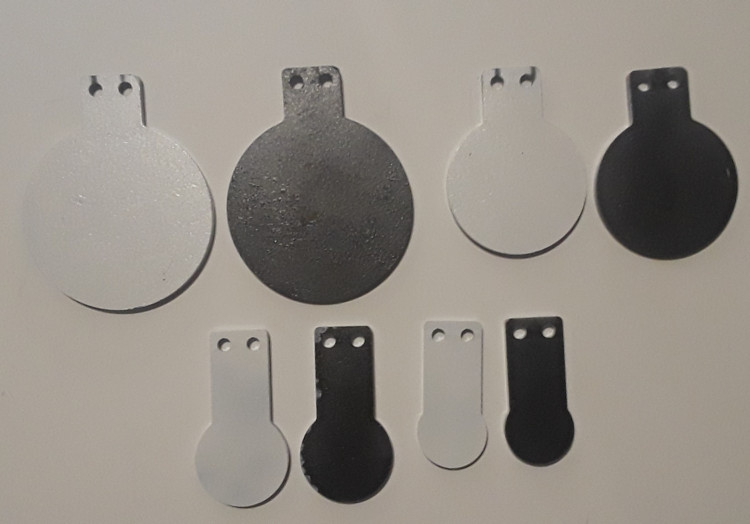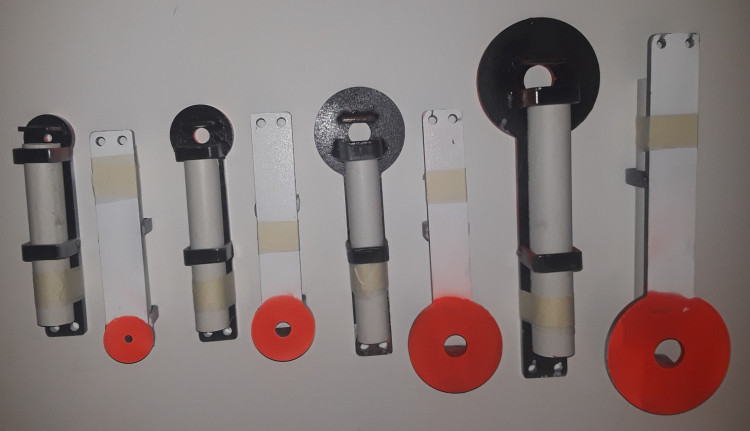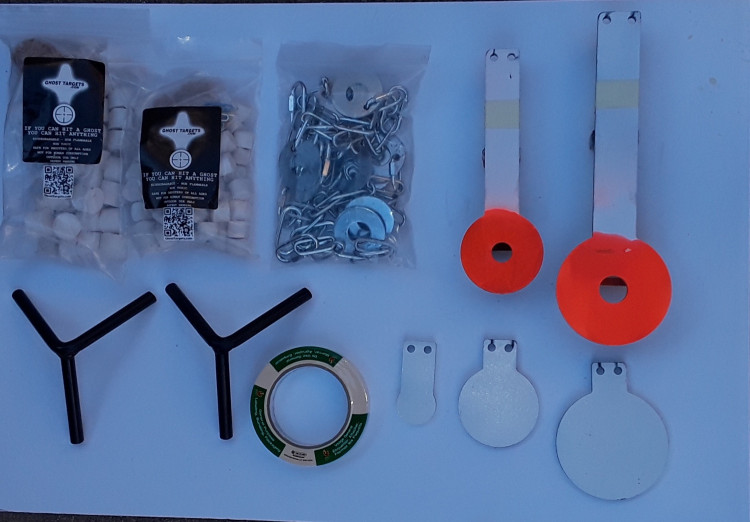 Ultimate Targets System



​EACH SYSTEM COMES WITH​
4 - 3N1 AR400 STEEL TARGETS​
1-4" 3n1 ​with 1' hole 1-4" round plate
​1-3" 3n1 with 3/4" hole 1-3" round plate
​all the chains and connectors to hang the targets, plus the pvc spacers
2- Target Stand connectors
2- Bags of GhostTargets (40 1" & 60 ​​​ 3/4")
Roll of tape​
$249.99​