BE SAFE
&
GOOD SHOOTING!!!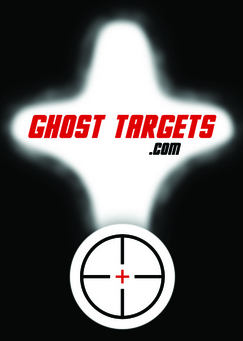 If You can HIT a Ghost....You can HIT anything!!!
Copyright © 2013. All rights reserved. Reproduction strictly prohibited.


AR400 Steel targets are rated for .22lr or any .22 rimfire ammo with a velocity of 1800fps or less.
​
Our steel targets are laser cut for precision and consistency.
​
Each Steel target comes painted to help control and minimize​​ rust.
​
ALWAYS MAINTAIN SAFE DISTANCE FROM TARGET WHEN SHOOTING!​

ALWAYS PRACTICE GUN SAFETY!​​